Welcome to our virtual supplements dispensary, where you will find a large supply of all recommended supplements.  If you are in charge of the well being of your family, we are the place for you!
We recommend that before making any decisions about taking a supplement, please talk to your healthcare provider. Your healthcare provider can better guide you how to manage nutrients that perhaps you are not getting through your foods. 
Supplements That Fight Inflammation
At Lymphatic Massage of Florida, our focus is on reducing or assisting the body reduce or get rid of inflammation.  We can reduce it via the lymph system with lymphatic drainage therapy.  However, we have also noted that if you include some  supplements, and vitamins that it can help reduce inflammation and improve your health.  Some inflammation may be due to lack of supplements that can help reduce the inactive toxins in your system.  Inflammation is also the result of your body fighting an infection, bacteria or virus, and your immune system is having a hard time fighting it.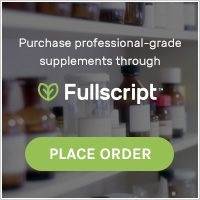 10 Best Supplements to Help with Chronic Inflammation
According to nutritionist Brooke Alpert, chronic and systemic inflammation is when there's an unhealthy reaction that can be caused by poor diet, lack of sleep, stress, or chemical exposure.
Fish oil - an effective anti-inflammatory supplement (specifically omega-3 fish oil). 
Curcumin - able to manage chronic inflammation associated with diseases like asthma, bronchitis, colitis, and arthritis, among others. 
Green tea - contains biologically active compounds that can seriously help ease inflammation.
Ginger - helps with lowering/reducing inflammation helping the whole body.
CBD - it may ease symptoms of ailments like chronic pain and anxiety.

Resveratrol - may help lower blood pressure by increasing the production of nitric oxide.

Zinc - critical for the development and function of immune cells
Capsaicin -  an effective pain reliever and may have some anti-inflammatory properties, helps with relief and prevention of migraine headaches along with improved digestion and arthritis.
Spirulina - can help with lowering inflammation levels in those with diabetes, and increase the hormone associated with leveling out blood sugar.

Boswellia - a centuries-old Ayurvedic herb that has multiple medicinal uses.
** Lymphatic Massage of Florida,  provides this website for informational purposes only and is not intended as a substitute for professional medical advice, diagnosis, or treatment provided by your healthcare professional or physician. Be a smart advocate. Do not disregard professional medical advice or delay in seeking professional medical treatment based on information on this website. If you suspect that you or a family member has a medical problem or emergency, you should contact your healthcare provider or physician immediately. And remember, my friend — always speak with your physician or other healthcare professional first before adopting a new treatment for a health problem you or  your family member may have, or before giving them any medication or nutritional, herbal or homeopathic supplement. Stay healthy!
Here are some of the incredibly cool brands and organizations that we've worked with over the years!